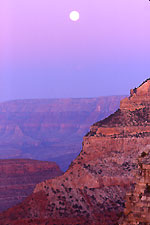 What Could Be Better?
A weekend exploring the awe-inspiring Grand Canyon,  topped off with awe-inspiring music provided by the Grand Canyon Music Festival.
Let us help you plan your trip to the Grand Canyon Music Festival. Click on the links below to connect with information about local housing, dining, hiking, camping, ranger programs and more…
Click on links below for housing, camping, transportation, dining, and accessibility resources.

In-Park Lodging
Xanterra Resorts South Rim
888-297-2757 (toll free)
Bright Angel Lodge
El Tovar
Kachina Lodge
Maswik Lodge
Thunderbird Lodge
Our Friends at Delaware North are offering a 20% discount at Yavapai Lodge on concert nights. Located in Canyon Village Market Plaza, Yavapai Lodge is a short walk from the Shrine of the Ages.
Click here to book your rooms at Yavapai Lodge
Lodging just Outside the Park in Historic Tusayan
Grand Canyon Plaza Hotel
Red Feather Lodge
Best Western Premier Grand Canyon Squire Inn
Lodging in Williams
Camping
In-Park Camping
Trailer Village RV Park
Camping Outside the Park
Local Transportation
In-Park Shuttle Bus
Rim-to-Rim Transcanyon Shuttle
Bicycle Rentals
Dining
Grand Canyon offers just about any kind of dining you desire, from the historic El Tovar Dining Room with canyon views (be sure to make reservations) to fast food. For less formal dining, try the Canyon Plaza Resort Grand Canyon in Tusayan. For a quick meal in the park, the cafeterias at Yavapai and Maswick Lodges are dependable.
For a comprehensive guide to Grand Canyon National Park information and activities visit Grand Canyon National Park's Plan Your Visit page on the park's web site.

Accessibility. View/Print Grand Canyon National Park's Accessibility Guide  or view/print the Large Print Version with information on what to expect when using the facilities in the park, or visit the park's website for the most current accessibility information.
View/Print the Grand Canyon Music Festival's Facilities Accessibility Chart with information on in-park buildings used by the Grand Canyon Music Festival (Shrine of the Ages and Community Building).

E-mail us your request for large print versions of Grand Canyon Music Festival printed concert programs.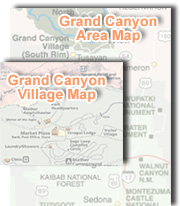 View printable Park Area Maps on the park web site here.
View printable Grand Canyon Village Transportation Map on 4 letter-sized (8.5″x11″) pages or as one large 22.5″ x 17″ page.
A great day at Grand Canyon starts with a walk along the Rim at sunrise with your camera in tow. Ranger Programs are held throughout the day on various park-related topics (see your copy of The Guide, provided at the entrance station, for details).
After the concert you'll want to walk along the Rim. While the Canyon is out of view at night, the stars are in their glory! Bring your telescope or binoculars and celebrate the night sky. If you plan to camp, be sure to reserve your campsite in advance). Should you prefer the luxury of civilization, you'll want to make reservations at one of our fine local hotels. Several hotels have restaurants where you can indulge in a post-concert dinner, drink, or dessert.