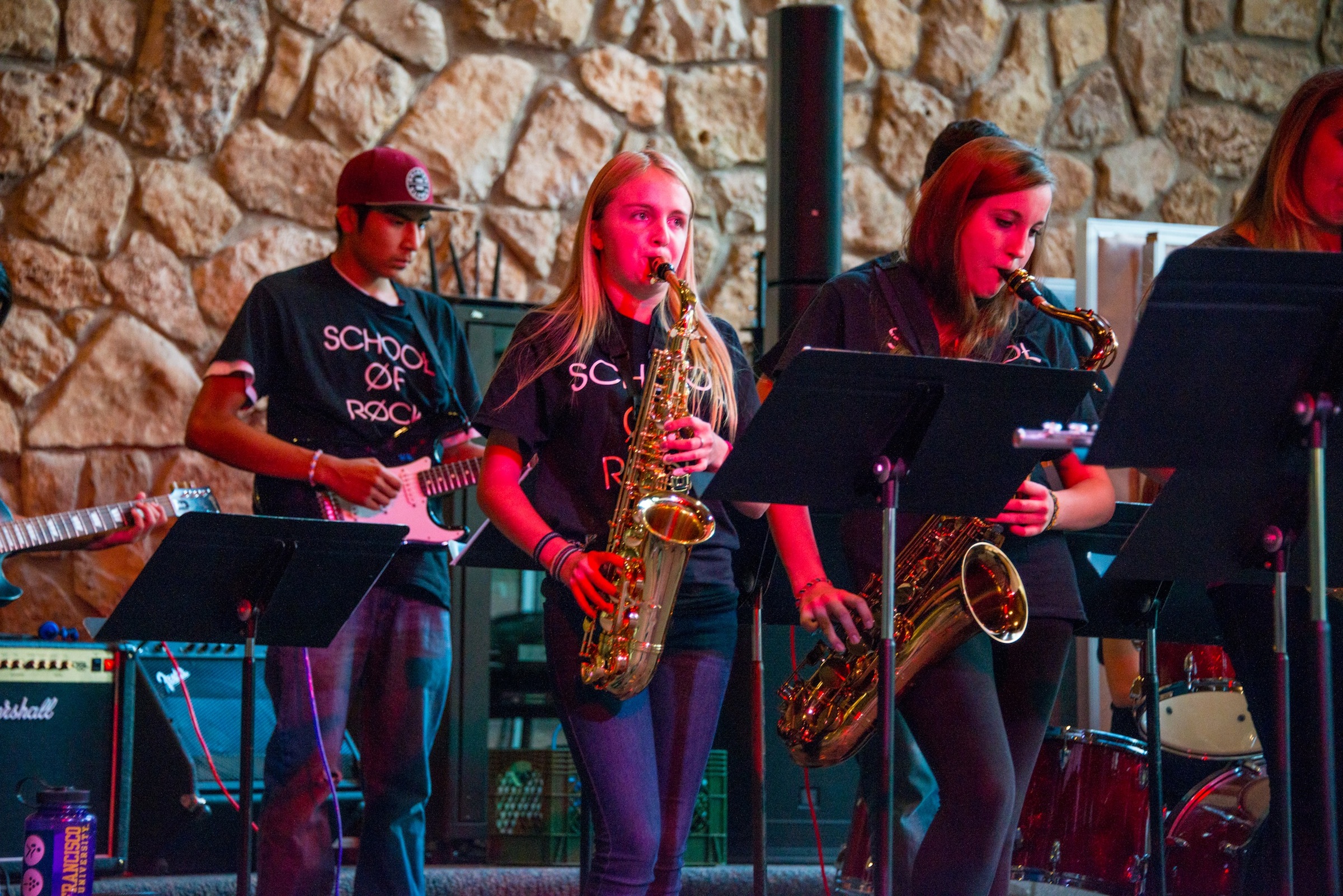 This event is free and open to the public.
School of Rock student concert Friday, September 15, 2023.
5:00 p.m. at The Shrine of the Ages.
In 2020 our School of Rock went remote, but our students' creativity continued to shine!

Their original composition, "Breakdown Lockdown," is a moving refection on their stuggles during the Covid-19 pandemic.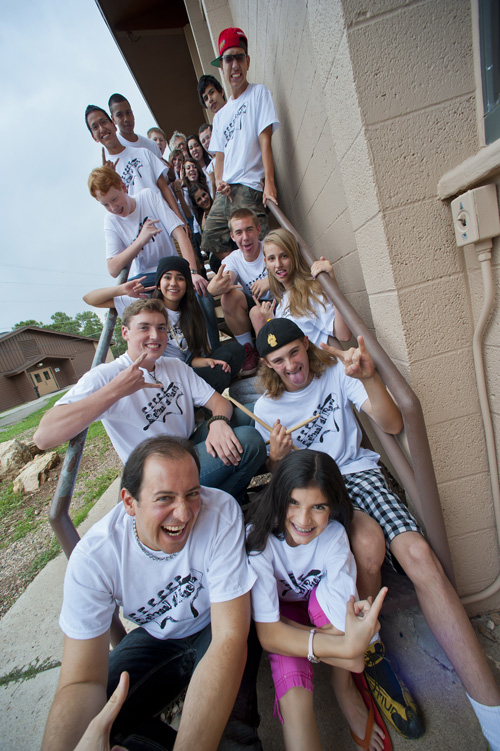 Begun in 2007, Grand Canyon School of Rock is a fast-paced, week-long education program providing local Grand Canyon Unified Schools students the opportunity to experience all aspects of band life. From intensive rehearsals and lessons focusing on rock and pop music theory, techniques and styles, to the culminating public performances, School of Rock students share in all aspects of band life. SoR students compose their own music, and arrange and interpret standards from popular music genres. They are exposed to new music, are introduced to music production, and develop their own performance skills as they learn the discipline of ensemble performance and participation.
Teaching artists Steve Benson, John Vail,  and Mark Berman lead the charge, with the support of Grand Canyon Unified Schools' music teacher Amy Laughlin, and staff.
A weekend exploring the Grand Canyon.
Plan your exciting trip topped off with awe-inspiring music.
Support the Grand Canyon Music Festival.
Support The Native American Composer Apprentice Project (NACAP).