Grand Canyon Music Festival
"… a treat for eyes and ears." – The New York Times
The 38th Season
~ JW Powell

"Thus the Grand Canyon is a land of song."

"Some of the happiest moments of my life have involved the Grand Canyon Music Festival."

"I look forward to this festival every year."

"Beautiful music for the soul."

Grand Canyon School of Rock

"Our local students get to shine."

"NACAP is the reason I am a musician."

Our performance home, The Shrine of the Ages

"Great venue, awesome music."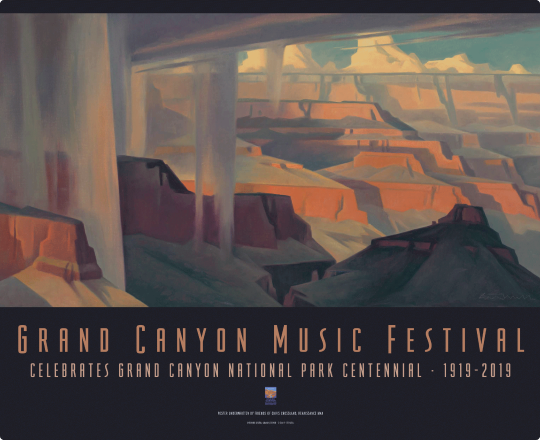 Welcome to our 38th season!
After a year of so many losses, we can't wait to be with you again, in person, at the Grand Canyon, to celebrate together with music and friends, all that this magical place means. – Clare Hoffman and Robert Bonfiglio
Buy our Centennial posters or shop for vintage Ed Mell festival posters, giclées, and note cards.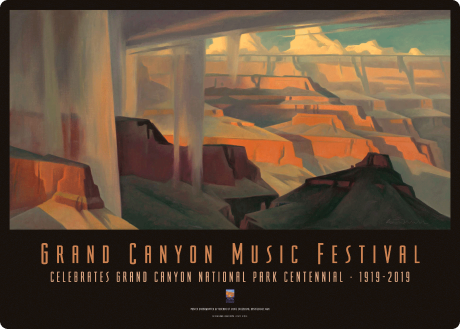 A weekend exploring the Grand Canyon.
Plan your exciting trip topped off with awe-inspiring music.
Support the Grand Canyon Music Festival.
Your purchase helps support the work of the Grand Canyon Music Festival – Thank you!