---
Thank you ~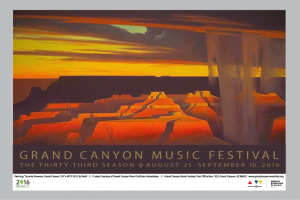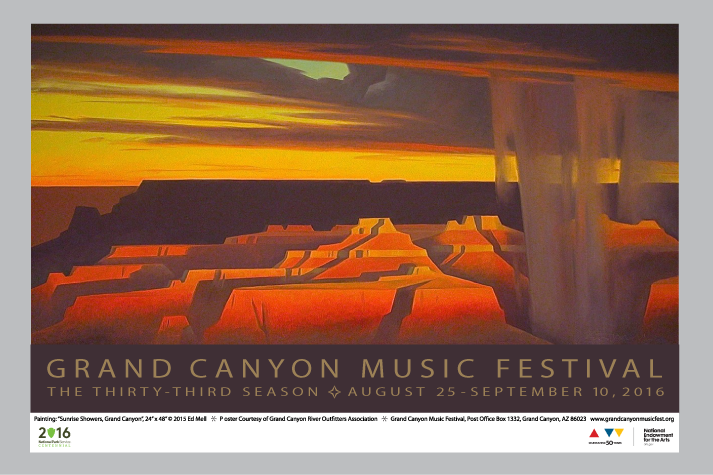 "… all the things that are fundamental, all the things that, to the human spirit, are most profoundly significant, can only be experienced, not expressed. The rest is always and everywhere silence. After silence that which comes nearest to expressing the inexpressible is music." – Aldous Huxley

Dear Friends!
To all of you – artists and audience members, supporters, staff, students and volunteers – we extend our deepest gratitude. Thank you for making our 34th season a success, and thank you for experiencing with us the inexpressible Grand Canyon through the gift of music.
We look forward to experiencing and sharing with you once again, in 2018, during the 35th season of the Grand Canyon Music Festival. Stay tuned throughout the year for updates!
Thank You –
Robert Bonfiglio, Founding Director
Clare Hoffman, Artistic Director
Thus the Grand Canyon is a land of song.
– JW Powell
Our 2016 poster celebrates the National Park Service Centennial
"Sunrise Showers, Grand Canyon" © 2015 Ed Mell