Native American Composer Apprentice Project
World premiere concert of NACAP apprentice composers' works.
Sunday, September 3, 2023 at 5:00.

Shrine of the Ages
This event is free and open to the public.
Join us for performances of our NACAP apprentice composers' original compositions, performed by the Catalyst Quartet!
We are deeply grateful for the support NACAP receives from the National Endowment for the Arts; The Native Arts and Cultures Foundation; The Arizona Commission on the Arts, which receives funding from the State of Arizona and the National Endowment for the Arts; The Arizona Women's Partnership; The Lewis Prize for Music; The Densford Fund of Riverside Church; and in-kind support from Grand Canyon National Park Lodges Xanterra Travel Collection.
Native American Composer Apprentice Project – NACAP
The Native Arts and Cultures Foundation
2020 Lewis Prize for Music Infusion Award
National Arts and Humanities Youth Program Award from The President's Committee on the Arts and the Humanities
NewMusic USA's New Music Educators Award
Arizona Governor's Arts Award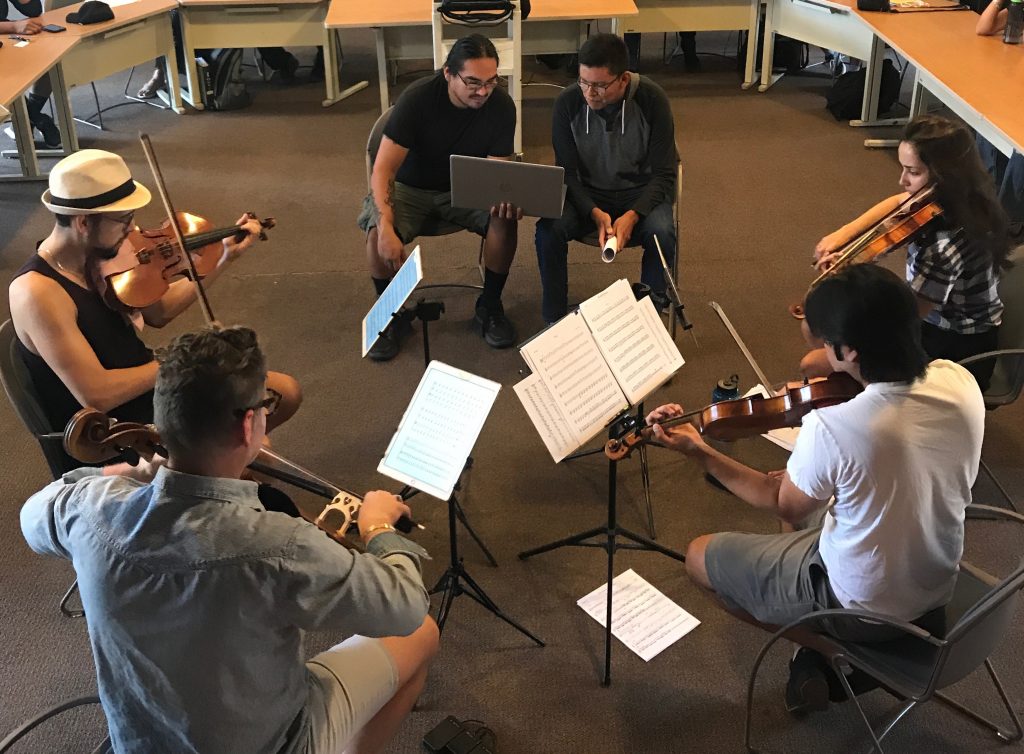 Since 1984, the Grand Canyon Music Festival has been dedicated to bringing the world's finest musicians to Grand Canyon National Park in celebration of the power and beauty of this magnificent World Heritage site. Since 1985, the Festival has extended this gift of music to the students of northern Arizona's under-served and rural communities, primarily at schools on the Navajo and Hopi Reservations. In 2001, the Festival initiated its Native American Composers Apprentice Project (NACAP) to extend its outreach to training talented Native American students in the art of composition. NACAP develops musical literacy and enhances critical thinking and decision making skills through the study of music composition. It introduces students to European "classical" music techniques, develops their understanding of their own musical heritages and how to use that knowledge to develop their own compositional voices.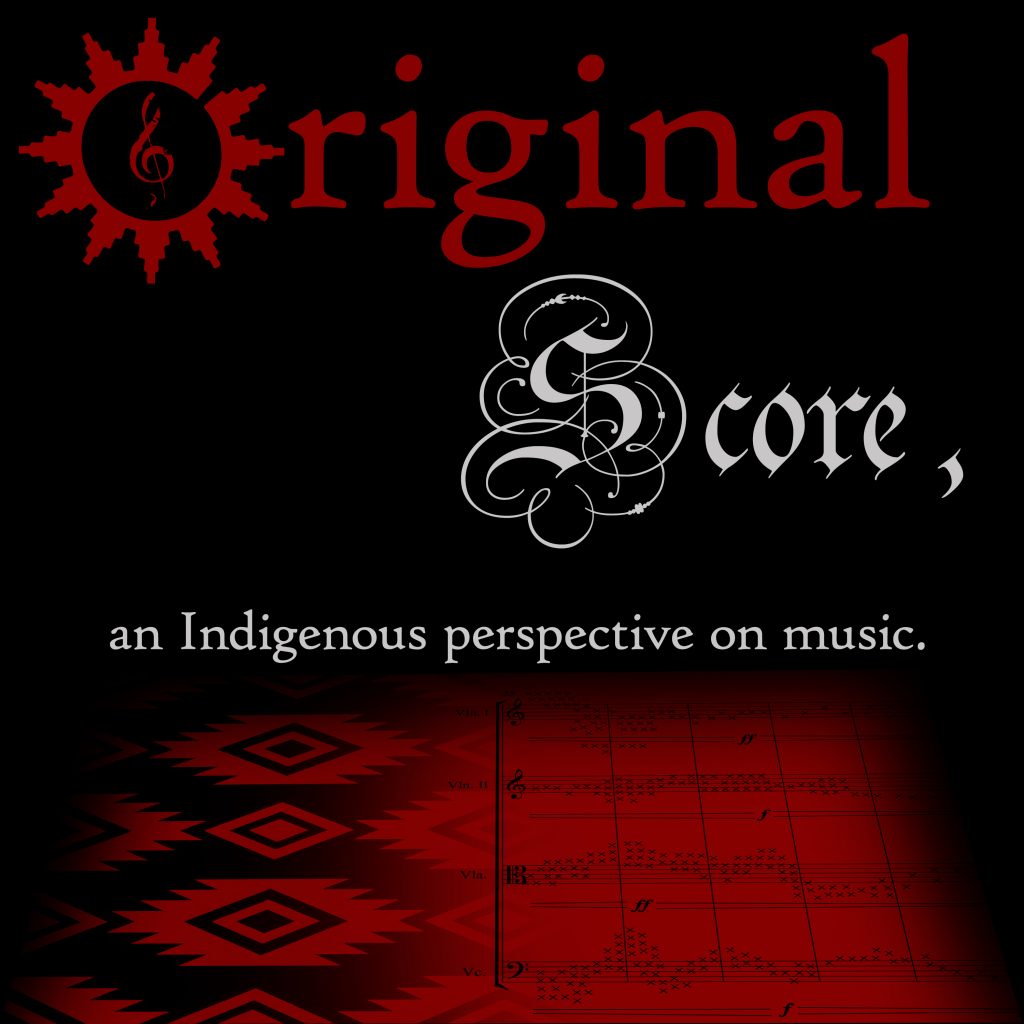 Listen to the Original Score Podcast, an Indigenous perspective on music, hosted by Michael Begay and featuring NACAP apprentice composers. "Original Score: An Indigenous Perspective on Music" is made possible in part through funding provided by the National Endowment for the Humanities (NEH) as part of the American Rescue Plan (ARP).
Our 2021 partnership with Shelter Music Boston brings our apprentice composers' music and voices to audience in the Boston area. Watch our students talk about their music and inspiration in their own words, then listen to the SMB artists perform their music.
American Public Media's "Performance
Today" shines a spotlight on NACAP.
Watch the NACAP process in action!
NACAP Composers-in-Residence
Raven Chacon (Navajo)
2004-present
Michael Begay (Navajo)
2009-Present
Trevor Reed (Hopi)
2010-Present
Adam Overton
2006
Jerod Impichchaachaaha' Tate (Chickasaw)
2004-2005
David Mallamud
2003
Brent Michael Davids (Mohican Nation)
2001-2002
NACAP Quartets-in-Residence
Miró Quartet, 2001 NACAP Quartet-in-Residence
Corigliano Quartet, 2002 NACAP Quartet-in-Residence
Avalon Quartet, 2003 NACAP Quartet-in-Residence
Calder Quartet, 2004 NACAP Quartet-in-Residence
ETHEL, 2005-2015 NACAP Quartet-in-Residence
Catalyst Quartet, NACAP Quartet-in-Residence 2011-Present
Sweet Plantain, NACAP Quartet-in-Residence 2015-Present
Our partners have included:
Navajo Nation Schools: Chinle High School, Whitehorse High School (Utah), Monument Valley High School in Kayenta, Grey Hills Academy, Tuba City High School, Tuba City Boarding School, Shiprock Associated Schools (New Mexico), Shonto Community School, Chilchinbeto Community School.
Hopi Nation Schools: Hopi High School, Second Mesa Day School, First Mesa Community School. Grand Canyon School, Flagstaff Arts and Leadership Academy.
Santa Fe Indian School joined as a NACAP Partner School in 2023.
In 2002, NACAP expanded its reach to Maricopa County through partnerships with the Heard Museum, to Scottsdale Community College and Salt River High School NACAP returned to Salt River from 2013 to 2019.
A weekend exploring the Grand Canyon.
Plan your exciting trip topped off with awe-inspiring music.
Support the Grand Canyon Music Festival.
Support The Native American Composer Apprentice Project (NACAP).