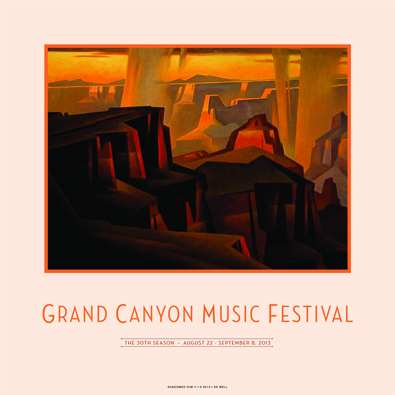 Thank you!
We wish to extend our deepest gratitude to you, our audience, friends, volunteers, staff, supporters, and musicians, for another wonderful season of magical music-making at the Grand Canyon.
But even as the last notes of our 32nd season fade, we are busy planning for much more to come, including American Public Media's "Performance Today" Native American Composer Apprentice Project feature program.
Look for more 2015 wrap up, and news of our 2016 plans, including National Park Service Centennial Celebrations, coming soon.
And, because we can't say it often enough, once again,
Thank You! 
Robert Bonfiglio, Founding Director
Clare Hoffman, Artistic Director
Thus the Grand Canyon is a land of song. – JW Powell