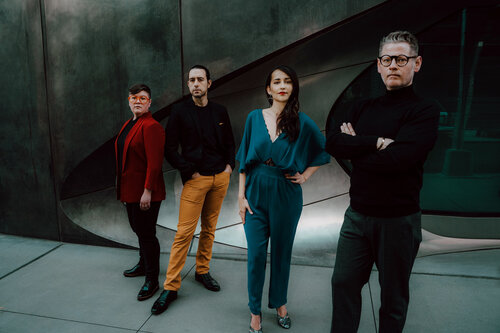 The Catalyst String Quartet
September 3, 2021
Jessie Montgomery "Strum" (2006)
Libby Larsen "Sorrow Song and Jubilee" (2014)
Florence Price Quartet in G Major
Florence Price Five Folksongs in Counterpoint (2014)

September 4, 2021
Florence Price Negro Folksongs in Counterpoint
Florence Price Quartet in A minor

Concert Location
This weekend's concerts take place at the Shrine of the Ages,
20 South Entrance Road, South Rim Grand Canyon.
A weekend exploring the Grand Canyon.
Plan your exciting trip topped off with awe-inspiring music.
Support the Grand Canyon Music Festival.