Welcome to our 34th Season ~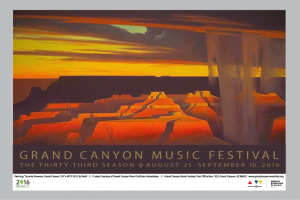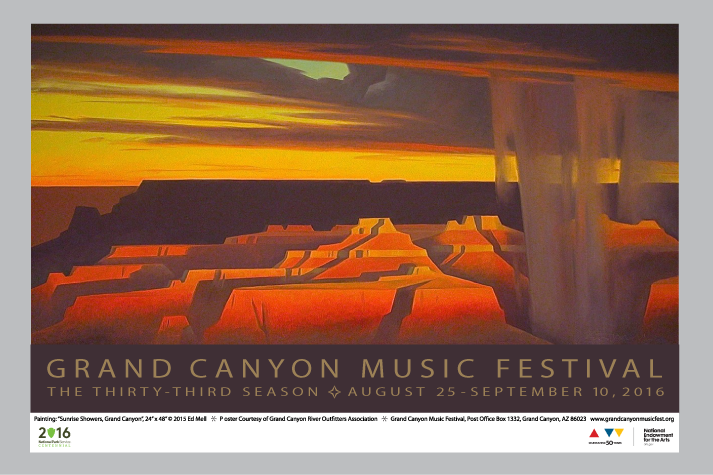 We are updating our web site with all the exciting concerts and events planned for 2017.
Check out the repertoire for The Catalyst Quartet concerts on August 25, 26, & stay tuned for more info on our September 1, 2, 3, 8, and 9 concerts, coming soon.
You can make your hotel reservations today by clicking on our "Plan Your Trip" page.
Thank You –
Robert Bonfiglio, Founding Director
Clare Hoffman, Artistic Director
P.S. We are starting something new in 2017!
Rather than a general admission fee to performances, we are suggesting a donation of $15, an amount based on our historic ticket price.
We hope this new policy allows you to give what you are comfortable with, while increasing access for everyone!
Thus the Grand Canyon is a land of song.
– JW Powell
Our 2016 poster celebrates the National Park Service Centennial
"Sunrise Showers, Grand Canyon" © 2015 Ed Mell